Amorphical is currently conducting a Phase-2 prospective, randomized, placebo-controlled study to assess the Safety, Tolerability, and Efficacy of Amorphous Calcium Carbonate (ACC). In this study, AMOR18—the drug containing the ACC is administered sublingually and by inhalation, concomitantly with Best Available Treatment (BAT), compared to placebo and BAT for treating moderate-to-severe COVID-19 patients. 
The Phase-2 study is conducted at five Israeli hospitals. The study was originally designed to include 100 patients in total, with one-on-one randomization (active + BAT vs. placebo + BAT). In December 2021, Amorphical decided to conduct an interim analysis of the study on all 37 patients participating in one of the study institutions. The initial analysis focused on the ratio of admitting the hospitalized patients to the Intensive Care Unit (ICU) and death.  Six (6) out of 19 (32%) patients, who were treated with a placebo concomitantly with BAT were transferred to the ICU, two of whom died. None of the hospitalized patients actively treated with AMOR18 were transferred to the ICU or died. Further analysis is underway.  More information about the analysis will be added soon. 
ACC has already been studied in five other clinical trials and has proven to be safe in treating various diseases. Amorphical's current multi-site study for treating COVID-19 patients follows the same basic treatment plan as its implementation into the care for late-stage cancer patients, which demonstrates no severe adverse events. 
ACC has been found to modulate acidic pH around cells and organs that are associated with numerous diseases and potential stressors on the body. These acidic conditions have been reported to increase the ability of SARS-CoV-2 to attach, penetrate, and replicate inside the host cells, accelerating the spread of the virus. Acidic conditions are also associated with the resulting respiratory inflammation syndromes seen in severe COVID-19 cases. 
This simple and straightforward study has the potential to create a new and safe treatment option for COVID-19 and other coronavirus patients. It will hopefully increase recovery rates and prevent deterioration into life-threatening conditions.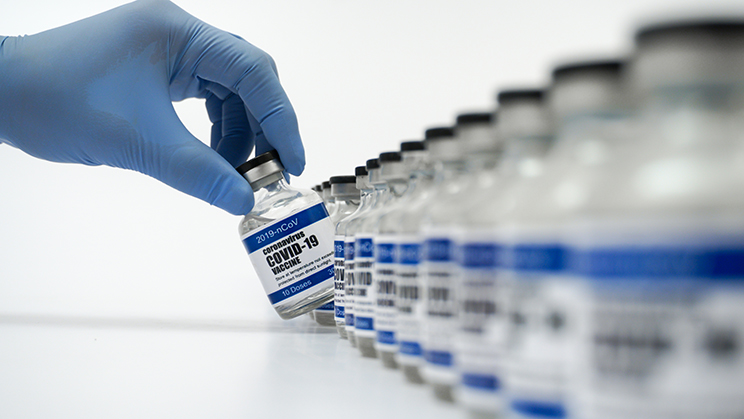 A clinical trial Amorphical is currently conducting in Hadassah Ein Kerem hospital in Jerusalem is aimed to improve the function and welfare of terminal cancer patients (Hospice Stage). The trial includes patients who have exhausted every available treatment option and are only receiving palliative medications for pain, with an estimated life expectancy of 1-3 months.
Patients, meeting the criteria, suffering from almost any type of solid cancer can participate in this study. Other patients may apply with their medical care providers for compassionate treatment outside the study. Every patient starts by receiving a personalized dose of AMOR (ACC) powder , sublingually administered. Every week the daily calcium dose is increased by 200 mg, up to a maximum of 1800 mg/day.  In addition, every patient inhales 8 ml of ACC suspension 3 times a day.
As a next step, Amorphical intends to initiate a prospective, multicenter, phase II, randomized, active controlled, single blind study to assess tolerability, safety and efficacy of Amorphous Calcium Carbonate (ACC) on non-terminal patients, whose life expectancy would be long enough to realize ACC's full potential.
"To Study the Effect of Amorphous Calcium Carbonate (ACC) Treatment on Function and Welfare Improvement in Late-stage Solid Cancer Subjects", Rothman, J.
Improving top athletes' performance
Improving top athletes' performance is a critical issue that has been extensively studied. Many methods have been developed to achieve this goal. One option to improve athlete's performance is the consumption of nutritional and performance-enhancing ergogenic supplements. Nutritional supplements are classified according to their degree of effectiveness in performance improvement.
There are available supplements that contribute to improving performance by reversing acidosis activities (increasing the blood pH) associated with intense sport activity that leads to extensive need to generate ATP and causes enhanced release of CO2, both result in increased the H+ concentration. Two supplements are commonly used to achieve performance improvement by blood's pH modulation: (a) sodium bicarbonate (NaHCO3), which is an extracellular buffer; and (2) beta alanine (β-ALA), which increases the content of the di-peptide carnosine inside the muscle cells (intracellularly), thus lowering the internal acidity of cells. A combination of both supplements, compared to the consumption of each of them alone was found to be more effective for enhanced performance. It is important to realize that taking the high recommended doses of NaHCO3 recommended to athletes has undesired side effects, such as nausea and unpleasant feeling in the gastrointestinal tract. It also significantly increases the undesired consumption of sodium. The use of β-ALA requires administration of the supplement for a long period to affect the performance and its efficacy has been scientifically challanged.
.
Amorphical's ACC is an excellent candidate to serve as a solid pH buffer (modulator) for improving athletic performance. It has the potential to improve performance and accelerate recovery from physical exertion. ACC has already found to be beneficial for top Israeli athletes that had suffered bone and muscle injuries and chronic inflammations. They have also reported rapid return to intense practices, followed by personal record breaking.
A designed study is currently performed with an aim to examine the effect ACC, sublingually administered several days prior to performing the globally-recognized Wingate Test (WAnT), in which the following variables are measured: maximum and average power, fatigue index, and recovery from the short but intense cycling effort. The latter assessment includes measuring the rate (kinetics) of clearing the high levels of lactate in the blood, generated during the intense exercise.